Price:
$5.99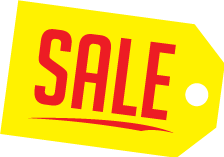 $4.49
South Rock - Wichita, KS
Topeka - 10th and Wayne - Topeka, KS
Standard Shipping: $5.00 (Free on orders of $60 or more)
Description
Shrink-wrappedProduct Description Sohcahtoa by Breaking Laces Review "What's so enjoyable about Sohcahtoa is how it blends the best of indie pop with the classic singer-songwriter fare of love and loss." --Rolling Stone Online"Truly a great cd. I have listened to 'Plain Jane' about a million times...seriously" --CDBaby.com"These guys are absolutely freakin amazing." --CDBaby.com
Tracks
geek in love
global warming day
god in training
going away
light up for me
meagan
okay
one way out
plain jane
she waits
win some lose some
Product Details
Genre:
UPC Number: 65905795542
** Digital codes or downloadable content may or may not be present and are not guaranteed to be valid on used products.
** Used items are gently used and some wear is to be expected. Cover art may vary.
** Cartridge games come with the cartridge only
** Images of cover art may vary, stock image shown
Customer who viewed this item also viewed: