Price:
$10.99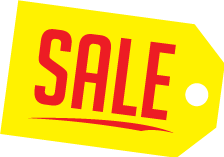 $8.24
Council Bluffs - Council Bluffs, IA
Seneca - Wichita, KS
Topeka - 10th and Wayne - Topeka, KS
West Center Oaks - Omaha, NE
Standard Shipping: $4.00 (Free on orders of $50 or more)
Description
Martin Scorsese's latest crime drama is a winner! Starring Leonardo DiCaprio, Matt Damon, Jack Nicholson and Mark Wahlberg, the Departed has already received 6 Golden Globe Awards. The 2-DVD Special Edition is really special, too, loaded with bonus features including the feature-length TCM documentary "Scorsese on Scorsese," plus additional scenes with introductions by Scorsese. Anyone who admires Scorsese's work will have to have the special edition.
Product Details
Genre:
UPC Number: 08539113288
** Digital codes or downloadable content may or may not be present and are not guaranteed to be valid on used products.
** Used items are gently used and some wear is to be expected. Cover art may vary.
** Cartridge games come with the cartridge only
** Images of cover art may vary, stock image shown
Customer who viewed this item also viewed: