Price:
$4.99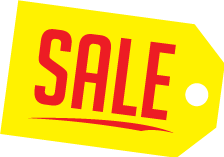 $3.74
Council Bluffs - Council Bluffs, IA
Seneca - Wichita, KS
South Rock - Wichita, KS
Topeka - 10th and Wayne - Topeka, KS
West Center Oaks - Omaha, NE
Standard Shipping: $4.00 (Free on orders of $50 or more)
Description
25 fully authentic Alfa Romeo cars from the Giulia T.I. Super to the 8c Competizione 21 tracks including the world famous Laguna Seca, Hockenheim and Donnington Park A racing game with true RPG elements and character customizationAn officially-licensed Alfa Romeo racing game based on the prestigious Italian car manufacturer's series. You've been given a finely tuned car which has been prepared by some of Italy's finest mechanics and you know it is fast enough to win. But do you have the skills? In Racing Italiano winning comes down to how tuned you are! Put your skills to the test across a wide variety of racetracks from the hills of Tuscany to the streets of Milan, from the forever-challenging Laguna Seca to the incredibly fast Hockenheim circuit. Racing Italiano features unique RPG elements and character customization as well as exclusive features such as the TIGER Effect, which gives you the ability to reverse time in the race.
Product Details
Genre:
UPC Number: 85333300103
** Digital codes or downloadable content may or may not be present and are not guaranteed to be valid on used products.
** Used items are gently used and some wear is to be expected. Cover art may vary.
** Cartridge games come with the cartridge only
** Images of cover art may vary, stock image shown
Customer who viewed this item also viewed: