Price:
$4.99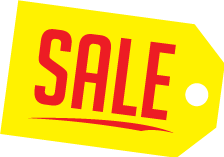 $3.74
South Rock - Wichita, KS
Topeka - 10th and Wayne - Topeka, KS
West Center Oaks - Omaha, NE
Standard Shipping: $5.00 (Free on orders of $60 or more)
Description
Welcome to Dood's Big Adventure! Using the power of the uDraw GameTablet(TM) players can draw, tilt and maneuver their way through 60 different fun and challenging levels. Customize Dood to roll, float and bounce through challenges by solving drawing related puzzles, collecting coins and defeating enemies in a world created by the user. Players construct not only the hero, but other objects and tools in the game by using drawing skills. Creativity and problem solving skills are the key to victory in Dood's Big Adventure. Key Features: 60 Levels in 4 Game Modes Pen Panic Use the Stylus to create a trampoline to bounce Dood through the levels. Use ink to flick at enemies and break through walls. Roly Poly Use the motion-control feature to roll Dood through each level by tilting the uDraw GameTablet left and right. Bubble Trouble Use the Stylus to carefully guide Dood through each level while avoiding sharp objects, enemies and other dangers. Fan Frenzy In this mode, Dood has been inflated like a balloon. Use the Stylus to blow and move Dood around the level. Paint Dood Pick any color for the three Dood characters who are just waiting for a creative touch. Countless Options Personalize dozens of elements, including the appearance of the three "baddies", 15 obstacles and doodads, six colorable "Magic Canvases" and nine "Balloonimals" that gently float in the sky unpainted but come to life when customized.
Product Details
Genre:
UPC Number: 78513830371
** Digital codes or downloadable content may or may not be present and are not guaranteed to be valid on used products.
** Used items are gently used and some wear is to be expected. Cover art may vary.
** Cartridge games come with the cartridge only
** Images of cover art may vary, stock image shown
Customer who viewed this item also viewed: