Price:
$3.99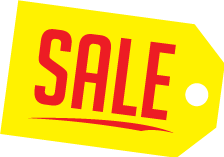 $2.99
Council Bluffs - Council Bluffs, IA
Seneca - Wichita, KS
South Rock - Wichita, KS
West Center Oaks - Omaha, NE
Standard Shipping: $4.00 (Free on orders of $50 or more)
Description
Pull over 45 extreme wake to wake tricks.Burstrick Wake Boarding for Playstation  STILL SEALED  Get Ready For The Extreme Sport of Wake Boarding!  Burstrick brings the popular extreme sport of wake boarding to the PlayStation game console for the first time. Navigate through six hairy obstacle courses, picking up points while pulling gravity defying wake to wake tricks. Run through the Trick mode tournament to prove you are the trick master!  Pull Over 45 Extreme Wake to Wake Tricks!  Choose From Two Gnarly Modes: Obstacle Mode and Trick Mode! A Wide Range of Characters and Boards to Choose From!  Rated "E" for Everyone   
Product Details
Genre:
UPC Number: 71959305006
** Digital codes or downloadable content may or may not be present and are not guaranteed to be valid on used products.
** Used items are gently used and some wear is to be expected. Cover art may vary.
** Cartridge games come with the cartridge only
** Images of cover art may vary, stock image shown
Customer who viewed this item also viewed: