Price:
$14.99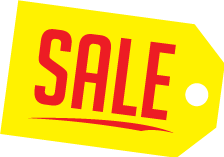 $11.24
Topeka - 10th and Wayne - Topeka, KS
Standard Shipping: $5.00 (Free on orders of $60 or more)
Description
Unparalleled variety - Use your brains or your brawn; sneak, fight or talk your way through the many challenges the game offers You never quite know what to expect next - Be polite or rude, threaten or sweet talk; in Dreamfall you make the choice Experience the story from three separate perspectives -- each character has unique abilities and world views & learn how their destinies blend together in an epic finale Dreamfall spans three beautifully realized worlds, multiple chapters and a stunning amount of detailed locations Combination of point and click strategy and action-adventureDreamfall: The Longest Journey is an incredible saga in a fully interactive world. Venture through a thrilling and emotional storyline, using various tactics, such as stealth, deception, and brawn, to solve different challenges. Three playable characters will each see the story unfold from a different perspective. Dreamfall features beautiful music, stunning graphics, fascinating characters and unparalleled gameplay. Prepare for a spiritual, fantastic and powerful gaming experience. New focus-field tool lets you see the physical envrionment around each character, as though you seeing it through their eyes Mature and compelling storyline that mixes the futuristic, fantastic and spiritual with a tale of murder, deceit and a conspiracy threatening our very existence
Product Details
Genre:
UPC Number: 61887011268
** Digital codes or downloadable content may or may not be present and are not guaranteed to be valid on used products.
** Used items are gently used and some wear is to be expected. Cover art may vary.
** Cartridge games come with the cartridge only
** Images of cover art may vary, stock image shown
Customer who viewed this item also viewed: