Price:
$4.99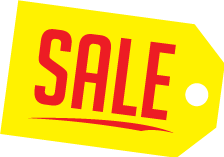 $3.74
Council Bluffs - Council Bluffs, IA
Topeka - 10th and Wayne - Topeka, KS
Standard Shipping: $4.00 (Free on orders of $50 or more)
Description
Single Player 40 Safari Adventures Over 30 Exotic Species Five African CountriesHunt a variety of big game beyond belief in pursuit of the ultimate hunting challenge: The Feared BIG FIVE - LEOPARDS, LIONS, ELEPHANTS, RHINOS AND CAPE BUFFALO!
Product Details
Genre:
UPC Number: 04787575273
** Digital codes or downloadable content may or may not be present and are not guaranteed to be valid on used products.
** Used items are gently used and some wear is to be expected. Cover art may vary.
** Cartridge games come with the cartridge only
** Images of cover art may vary, stock image shown
Customer who viewed this item also viewed: