Price:
$4.99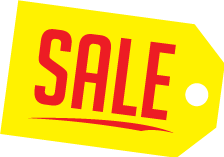 $3.74
Hillside - Wichita, KS
South Rock - Wichita, KS
Topeka - 10th and Wayne - Topeka, KS
Standard Shipping: $4.00 (Free on orders of $50 or more)
Description
Choose from over 500 different game variations, including Texas Hold'em, Keno, Blackjack Also includes Roulette, Craps, Slots & Video Slots -- plus many more Xbox Live and voice chat enabled for multiplayer and scoreboards Hints and strategy tips for all games Fully customizable character creation process with unlimited variationBicycle Casino 2005 is the first ever casino game for your Xbox! Texas Hold'Em is sweeping the world, and now you can play against people around the world through your Xbox Live. Pull a chair and play with novices and sharks. Get in on the action today!
Product Details
Genre:
UPC Number: 04787575049
** Digital codes or downloadable content may or may not be present and are not guaranteed to be valid on used products.
** Used items are gently used and some wear is to be expected. Cover art may vary.
** Images of cover art may vary, stock image shown
Customer who viewed this item also viewed: